Resources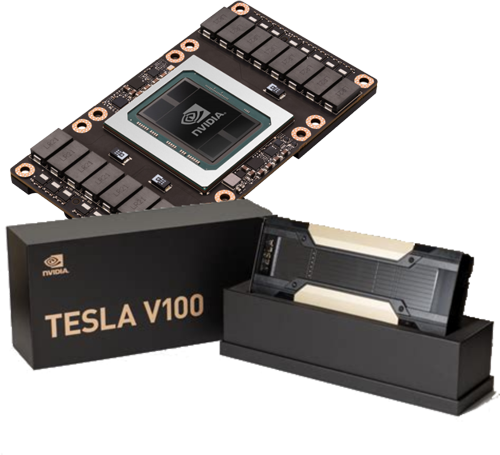 PCs with GPUs: Tesla P100 and V100
Cloud too expensive? Access state-of-the-art GPUs from Nvidia at affordable rates to ramp up your Startup's R&D.
AI Development boards: Jetson TX2, Movidius
Jetson TX2 is the fastest, most power-efficient embedded AI computing device. This 7.5-watt supercomputer on a module brings true AI computing at the edge.
The Intel® Movidius VPU is the industry's first always-on vision processor. It delivers high-performance machine vision and visual awareness in severely power-constrained environments.